Barcodes encoded with the Sales Order number are included on all sales documents, including pick tickets, packing slips and packing lists.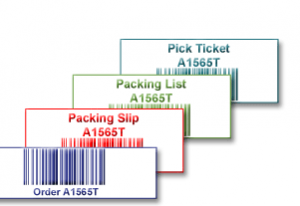 Save time by using the barcode to do the following:
1. Use a low-cost USB barcode scanner to open a sales order when ready to invoice.
2. Scan the barcode at the shipping workstation rather than keying the sales order number.
3. Review a Sales Order by accessing a sales document from the Sales Order window.
4. Re-print or email the Order Confirmation, Pick Ticket or Packing List from the Sales Order window.
The simple addition of the barcode can bring great productivity and efficiency advantages to companies.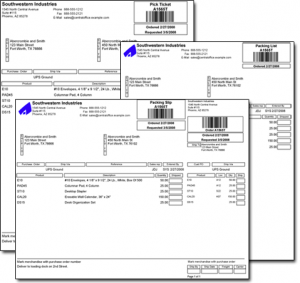 IDAutomation.com Barcode Fonts: https://www.idautomation.com/barcode-fonts/
| | |
| --- | --- |
| | Code 39 – An alpha-numeric barcode that encodes uppercase letters, numbers and some symbols; it is also referred to as Barcode/39, the 3 of 9 Code and LOGMARS Code. |