Acctivate now includes support for the AvaTax Sales Tax Service from Avalara.  AvaTax is a Software-as-a-Service offering that is fully integrated within Acctivate.  It provides robust sales tax calculations and compliance for companies of all sizes processing orders from multiple sources.
Avalara is the leading provider for online sales tax calculations with over 100,000+ taxability rules for 11,000+ jurisdictions.  AvaTax is also offerred as a direct integration with QuickBooks too.
The AvaTax integration is an optional module in Acctivate.  Please contact your Acctivate account representative for more information.
Sales Tax Options
Acctivate currently supports two options for sales tax calculation, remittance and compliance.
Embedded – Acctivate performs the sales tax computations based on the Tax Codes, Items and Groups from your financial accounting software (e.g., QuickBooks).  Remittance is handled by the financial accounting software.
AvaTax – Sales tax is calculated by the AvaTax web service and provided to Acctivate.  The sales tax amount is include on the A/R invoice without details of the jurisdiction, tax rules, etc.  Remittance to the tax agency is handled by the AvaTax Returns service.
AvaTax Components
There are three key Avalara services that are supported by Acctivate: AvaTax Calc, Certs and Returns.
AvaTax Calc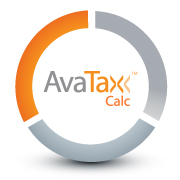 AvaTax Calc is the core service that provides the sales tax functionality for Acctivate users:
Address Validation with suggestions
Automatic jurisdiction selection at the "roof top" level
Taxability rules per Product Class
Tax overrides for specific Product ID's
Tax Holiday exceptions
AvaTax Certs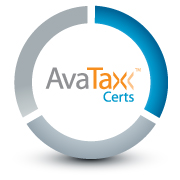 AvaTax Certs is an add-on service that manages your customers' tax exemption certificates.  Acctivate provides the Customer ID/Name and Certificate number from the Sales Quote, Order and/or Invoice.  This service allows you to manage certificates directly in Avalara with the following advanced services:
Collect certificates online from customers

Verification of certificates
Digital storage and retrieval
View transaction history for certificates
Expiration and renewal notifications
AvaTax Returns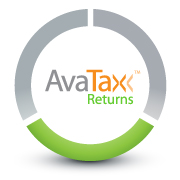 AvaTax Returns is the service that prepares and remits tax payments to each sales tax agency.  This service is not part of the direct integration between Acctivate and Avalara.  However, it's an important component of the overall AvaTax service.  There are numerous benefits of the AvaTax Returns service:
Up-to-date jurisdictional information
Reduce employee time spent on returns
Single payment to cover all returns
Reduced penalties and interest by filing quickly
Retention compliance
Next Steps
Contact your Acctivate account representative to set up your Avalara AvaTax account

Review our Avalara Account Setup guide