Tips to help manage custom reports
One of the biggest benefits from using Acctivate is having a large amount of data available for use in custom reports. Custom reports allow you to manage key pieces of data in a way that keeps you informed about what's going on in your business.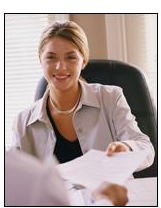 However, to gain the full impact of what custom reports can do for your business, they must be developed and installed properly. Here are things to consider when making changes to your custom reports in Acctivate.
Save Report in the correct folder.
All custom reports should be saved to the CustomReports folder.  Acctivate will check the custom reports folder first before running any standard report.  When replacing an existing report, it is important that you use the exact same name for your custom report.  If the report is a completely new custom report, give it a new name and add the report to the Report Catalog from within the Acctivate Configuration Manager.

Prior to 9.0, save in the Acctivate folder – \\..\ACCTivate\Reports\Custom
After 9.0, save in the AcctivateData folder – \\..\ACCTivateData\CustomReports

Remember to mark the "customized" box in Configuration Manager
The customized box needs to be checked if the parameters within the Report Catalog have been changed. Checking this box will keep configuration changes from being lost during an Acctivate software upgrade.This includes changes such as the number of copies and selection prompts.  The Report Catalog does not need to be changed unless report selection or print option changes have been made.
Alphabetize fields to find them easier
You can alphabetize your field list in Crystal Reports to be able to find the fields easier. When modifying your report in the Crystal Reports designer, select Options from the File menu.  Click the Database Tab and check the "Sort Fields Alphabetically" box.