Avalara provides an Address Validation service.  If you have partnered with Avalara and you have configured Acctivate to utilize the AvaTax integration, you can enable Address Validation based on the Customers ShipTo Country.
Open Configuration Manager, then browse to Customer -> Customer Options section.  At the bottom of the page, you will notice the Address Validation section.  Here, you can select which countries you would like to include or exclude in the address validation submission to Avalara.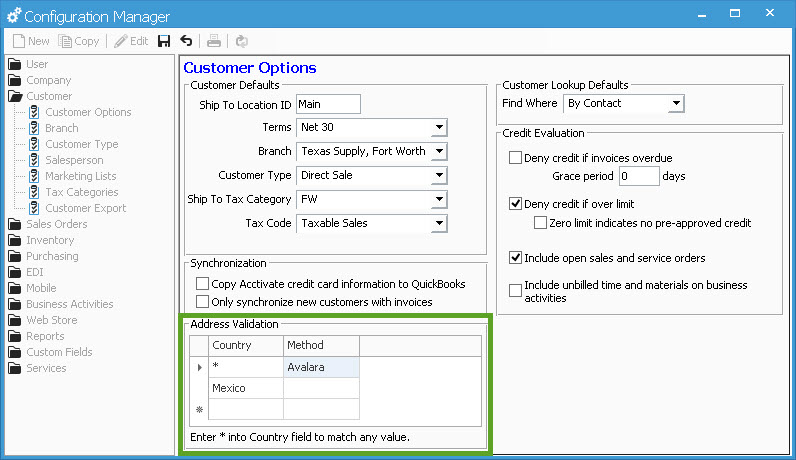 In this example, Acctivate is going to submit Addresses on Sales Orders and Quotes to Avalara for address validation if the Country is anything but Mexico.