When creating a sales order you may find that a credit status is preventing you from processing the order. A sales order can have one of the following credit statuses:
Credit Hold
Over Limit
Overdue
A notification is displayed on the Customer tab of the sales order. If you click on the Customer tab it will display the reason for the credit restriction. If there is a credit restriction in place, you will not be able to print forms or create invoices without overriding the credit restriction or resolving it.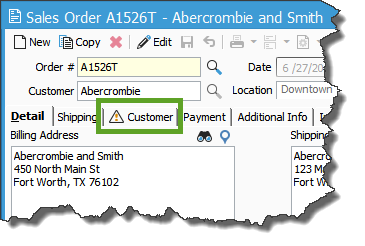 Credit Hold:
A credit hold can be applied to a customer so that all open orders and future orders cannot be processed unless the credit hold is released. A credit hold can be added by opening the customer window and clicking on the Credit tab. Once on the Credit tab, click edit and then check the checkbox "Credit Hold". Any open orders for the customer as well as new orders will have the credit status of "Credit Hold". The hold can be removed per order by clicking on the red text "Credit Hold", or you can remove the hold from all of that customer's orders by un-checking the box on the credit tab.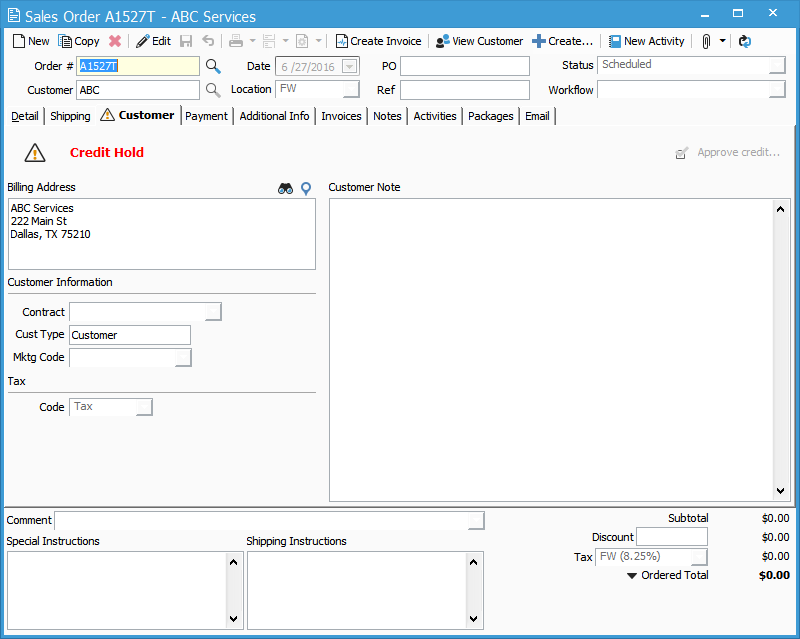 Over Limit:
A credit limit occurs automatically if the customer has exceeded their allowed credit limit. See this article on credit restriction configuration.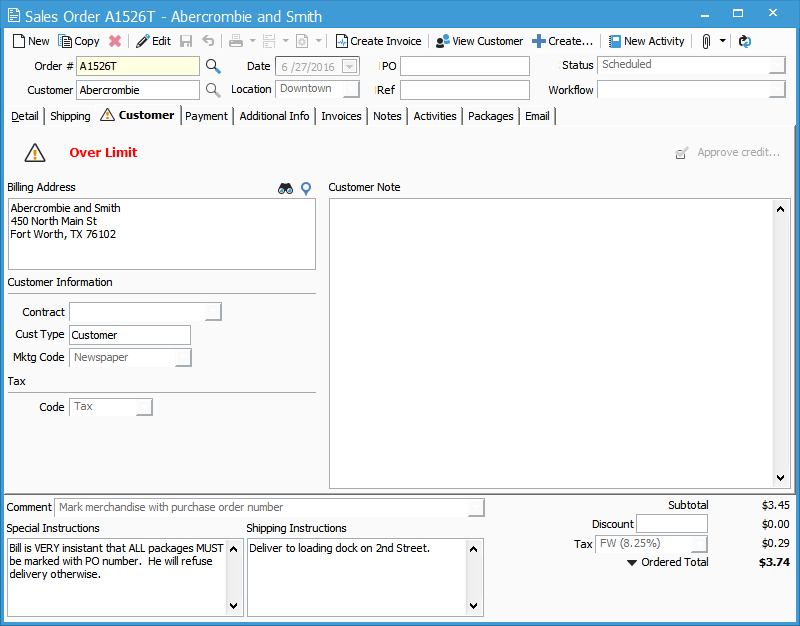 Overdue
If the option "Deny credit if invoices overdue" is selected in the customer window of the configuration manager, then past due invoices will place a hold on open and future sales orders. This will be evident by the words "Overdue" in red on the customer's sales orders and upper right hand of the customer window.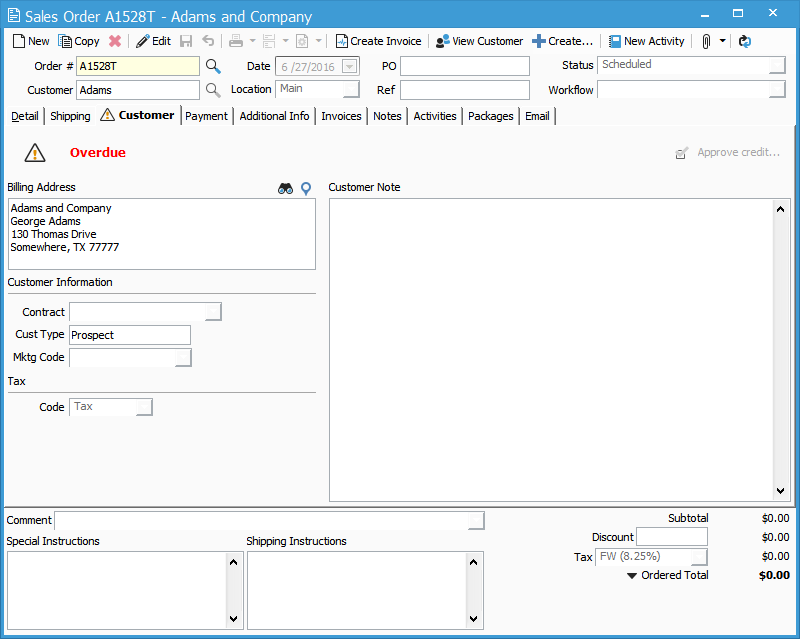 The credit management tab of the business alerts window will allow you to review credit held customers and their current credit status. You can also view overdue invoices and disputed invoices as well. See this article for more information.