Acctivate allows users to choose which products to include on a sales invoice. Rather than invoicing the entire order at once, users can select to exclude products from the invoice by using the "Backordered Quantity" field. Below is a short guide on how to accomplish this.
1. Decide what to exclude from the first invoice.
Acctivate will only include products that are scheduled on a sales invoice. In the example below, choosing to schedule 0 units of the product B85-1 will exclude this product from the invoice entirely. The value that is entered on the "Scheduled" column of the Sales Order corresponds to the quantity of product that will be included on the invoice.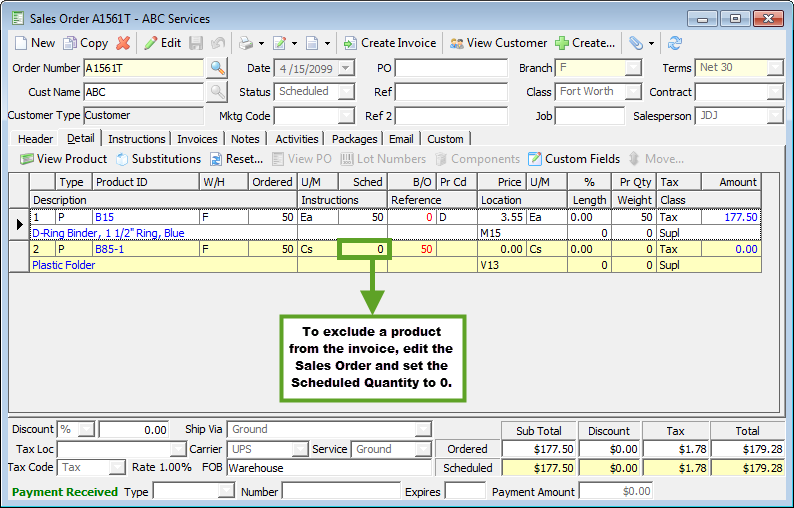 2. Create the invoice and review the remaining products on the Sales Order
After the first invoice is created, Acctivate will retain the products with a Backordered quantity on the original Sales Order. If all products are backordered, Acctivate will change the order status to "Backordered". You may schedule all lines on the order by changing the status to "Scheduled", or schedule individual products by editing the Scheduled quantity.