When users remain logged in to Acctivate for an extended period of time (i.e. overnight, or for several consecutive days), occasionally the following error may be returned when saving records or posting transactions: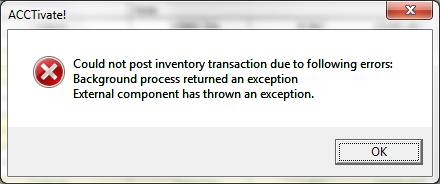 This error is often workstation-specific. The solution for this problem would be to simply log out of Acctivate, then log back in. If you continue to receive the error above or something similar to the error above, it may also help to restart your workstation. 
You can also contact our support team for further assistance if the above solutions do not resolve the issue.