The ACCTivate! Login window contains a section that displays informative messages from Alterity.  This includes announcements for upcoming events, links to articles and special deals for ACCTivate! users.
Keep looking for new and important information to show up in the news screen. It's our goal to keep you up to date about things that are relevant to using the ACCTivate! system.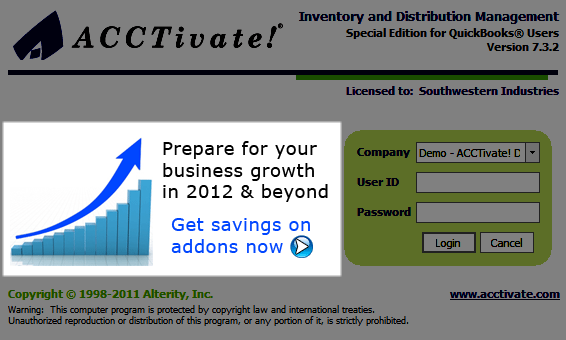 The Login window will also display messages when a newer version of the ACCTivate! software is available.  This style of the message may change depending on whether a minor service pack is available or a major new version.
Check our Software Updates guide for more information on installing updates.