In Acctivate version 10 and later, users will no longer need to process EDI transactions via EDI Manager. After updating, you'll receive a message to uninstall EDI Manager when logging into Acctivate. Click Yes to begin the uninstallation process.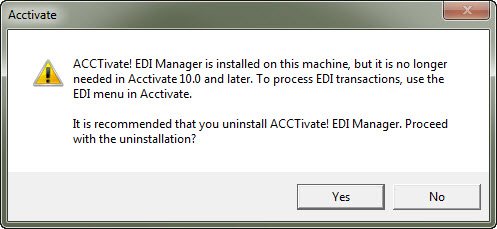 To get to the EDI Tool, users can either go through the new EDI menu or add an EDI icon to their Icon Bar.


We now have an EDI tool to process multiple trading partners, as well as transactions, at one time. Users will no longer need to open a Trading Partner, process a specific transaction, move to the next Trading Partner, etc.  You'll see a list of each transaction with the specific Trading Partners grouped below.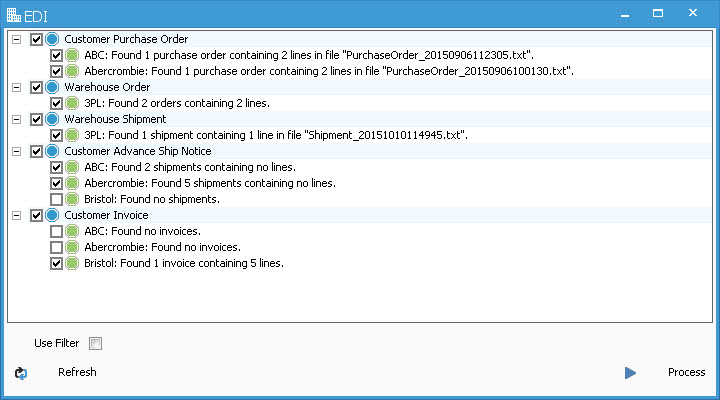 Customers who have purchased the EDI module will also be able to configure their trading partners on the fly based on how many are listed on their license. Users can also setup a system default for new trading partners via the <system> partner.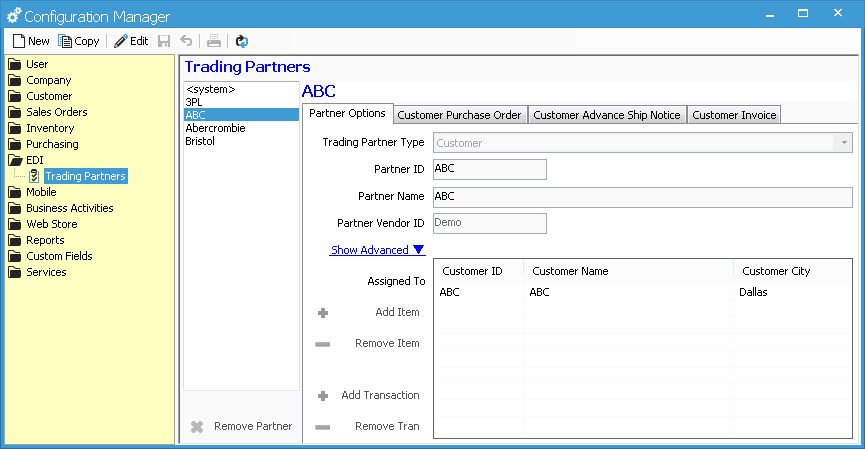 To see a full demo of EDI configuration and processing, check out our EDI webinar.