Acctivate supports outgoing email using Gmail through Google Apps for Business.The configuration and initial setup slightly different then setting up a standard Gmail account .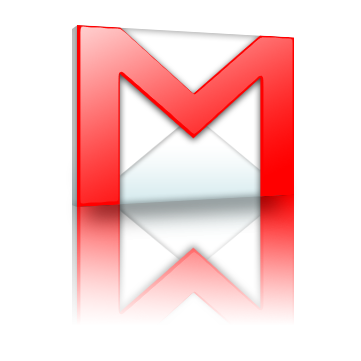 The email account settings can be configured per user in the user section of Configuration Management or you can define a single email to be used in the company section of Configuration Manager.
Log in to Acctivate as a user with Admin permissions (e.g. SYS).
Open Configuration Management from File menu.
Expand the User folder on the left and click User Information.
Click on a users's name and click Edit on the toolbar.
Under the "Email Settings" section, choose Personal.
Select the Simple Mail Transfer Protocol option.
Enter the following settings:

Outgoing server: [smtp.gmail.com]
Port: [587] or [465]
Encryption: STARTTLS
[X] Authentication required
Username: [YourEmailAddress@YourEmail.com]
Password: [YourEmailPassword]

Click Save on the toolbar.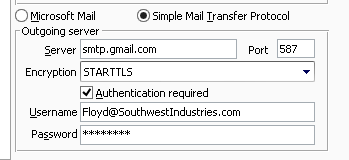 After your first attempt at sending an email, you might receive the following message:

To resolve this, login to your Gmail account and look for an email from Google. There is a link in the email that will allow you to enable applications to access to your Gmail account. Follow the link and turn on access.
Open a browser and navigate to https://accounts.google.com/b/0/displayunlockcaptcha. You will be asked to login with your email account.
After logging in it will ask you to allow access to your Google account. Click Continue. This enables about a 15 minute window where Acctivate will be recognized by Google.
Next, you'll need to Enable Less Secure Apps. Go to https://www.google.com/settings/u/1/security/lesssecureapps and choose Turn On.
Go back to Acctivate and send a test email.