Products in Acctivate can have a weight metric assigned to the stocking unit and packaging unit. When using Packaging Manager, Acctivate will calculate the weight of the cartons based on this metric and the number items in the carton. Packaging manager will also calculate the weight of the shipment based on the sum of the cartons. Acctivate also needs to be configured to display what unit of measure the weight is in, for example, Pounds or Kilograms.
Enter the product weight per unit
Open the product and click on the Specs tab.
Click the Edit and enter the Weight per unit stocking unit and/or per packaging unit.
Click Save.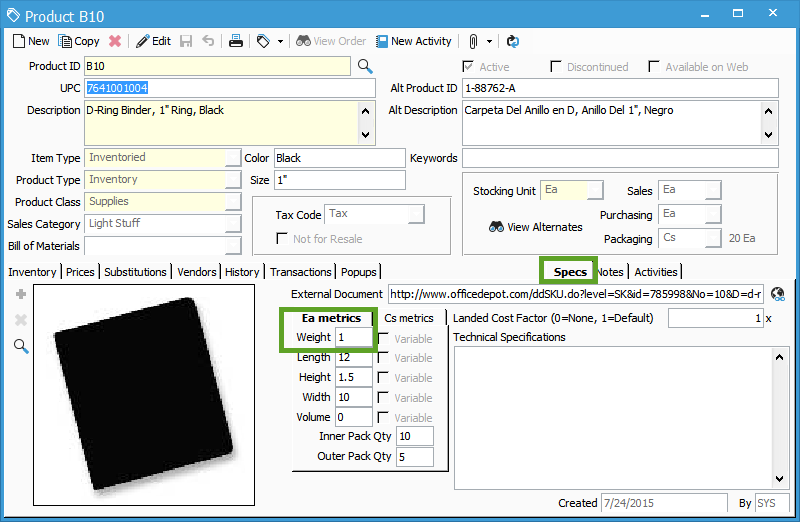 Configure the weight unit of measure
Go to File> Configuration Management> Inventory> Inventory Options
Click Edit and select the weight unit of measure in the Dimension Metrics section. By default Acctivate will contain the two most common units, LB and Kg. You can add a new unit by typing a new unit in and pressing save.
Save your changes.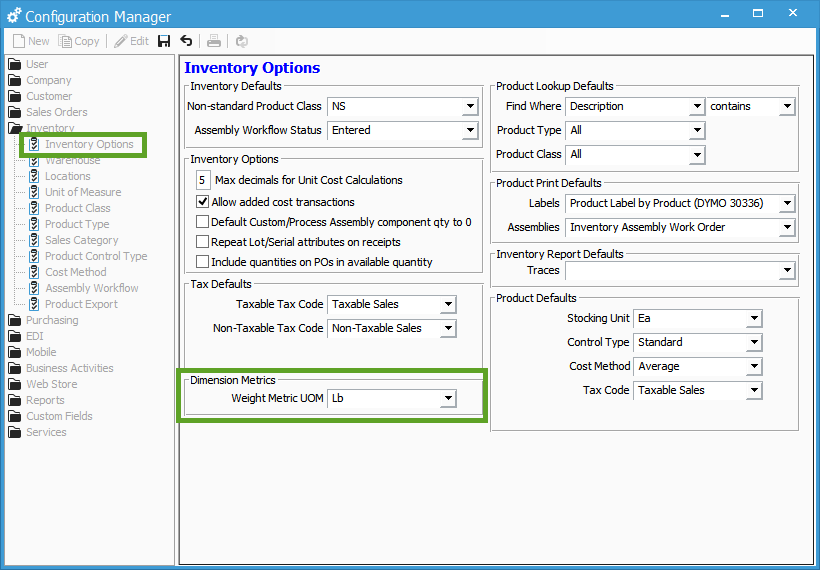 On the Carton and Carrier tab of the Shipment Packaging window you will see the weight unit displayed next to the weight field.