It may occasionally be necessary to remove a product from the product lookup list in Acctivate.  Deleting the product is only allowed if it has no transaction history, please refer to the help article Deleting Products with no transaction history.
If the product has transaction history it may not be removed from the database.  In this instance we recommend marking the product as inactive by unchecking Active.
Making a product inactive will remove it from the the product lookup, without deleting the product from the database.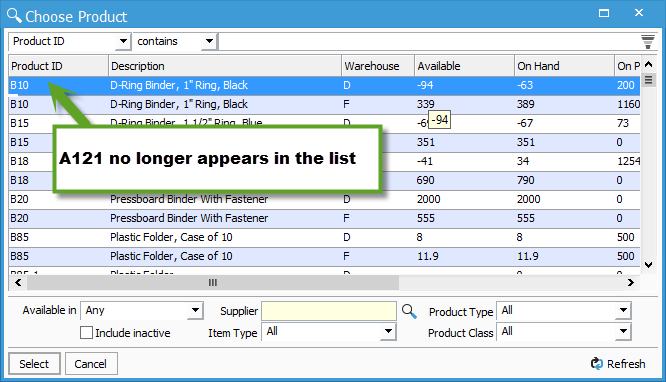 In order to find the product again if you know the exact product name you may type in the Product ID field and press your tab key and the product will pull up.  If you are unsure of the Product ID you may place a checkmark in the box beside Include inactive and the product will now appear in the product lookup window.  The 'X' indicates the product has been marked as inactive.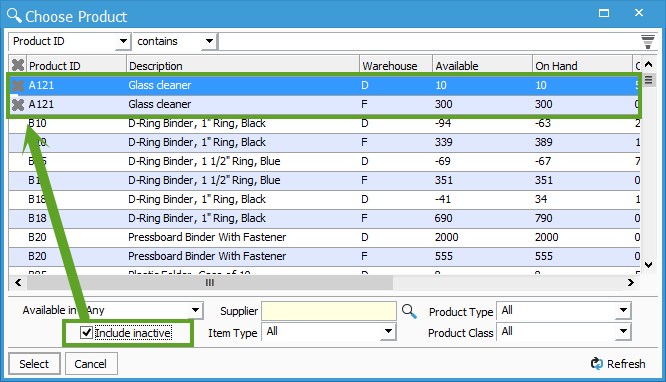 Alternatively, if you have inventory on hand for this item, you may choose to first make the product discontinued.