This article covers the process of importing Sales Orders using an existing import template. If no template is set up, check out this help article.
Start by going to File > Import Sales Orders.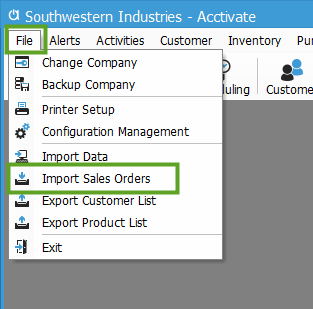 Make sure that the correct template is highlighted, then click Begin Import.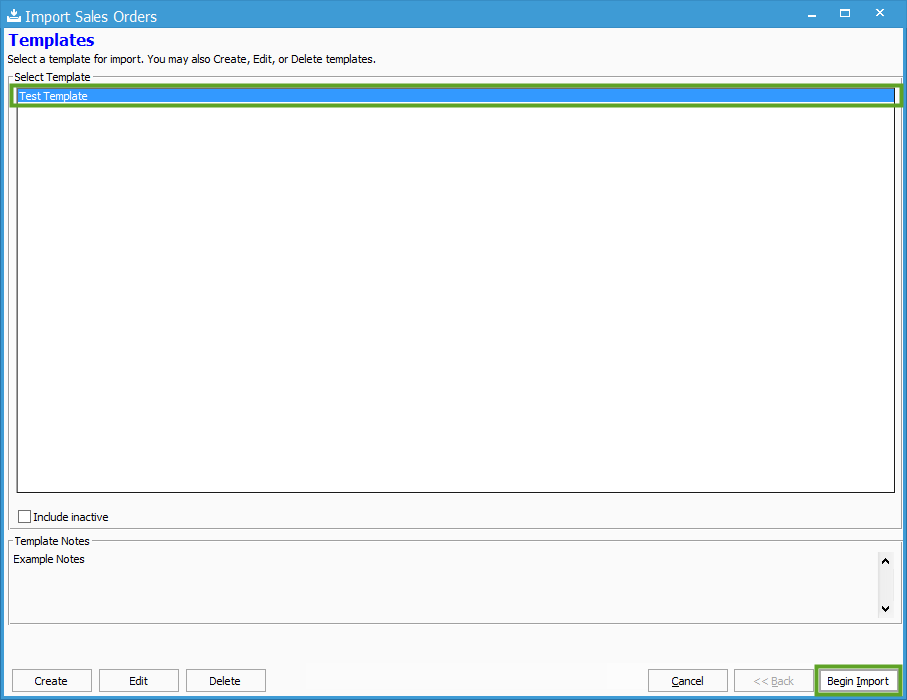 The Source window will populate so that the Source file (or files) used are correct. If need be, adjust the source file used. If the file(s) selected are correct, click Next.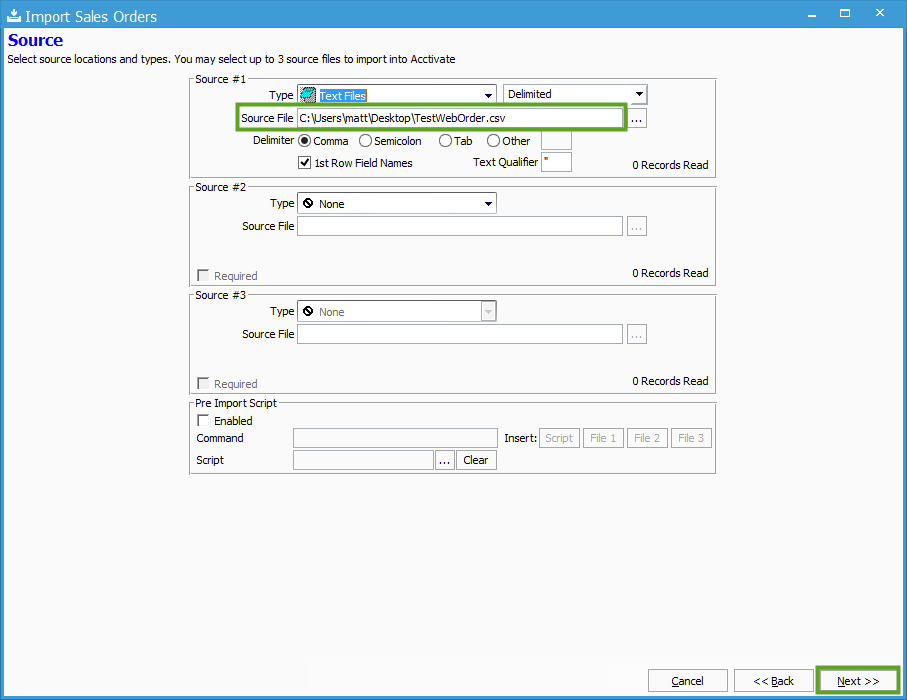 After clicking Next from the Source window, the Preview window will populate so that the source data can be reviewed. Verify that the file data is correct, then click Next.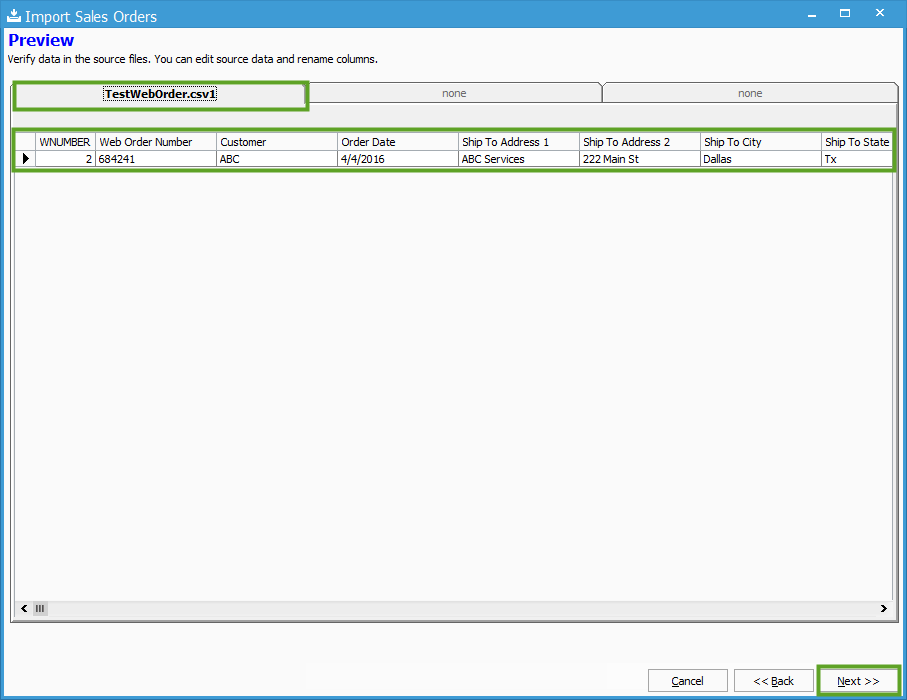 After clicking Next from the Preview window, the Import screen will populate. Click Import Orders to begin the import.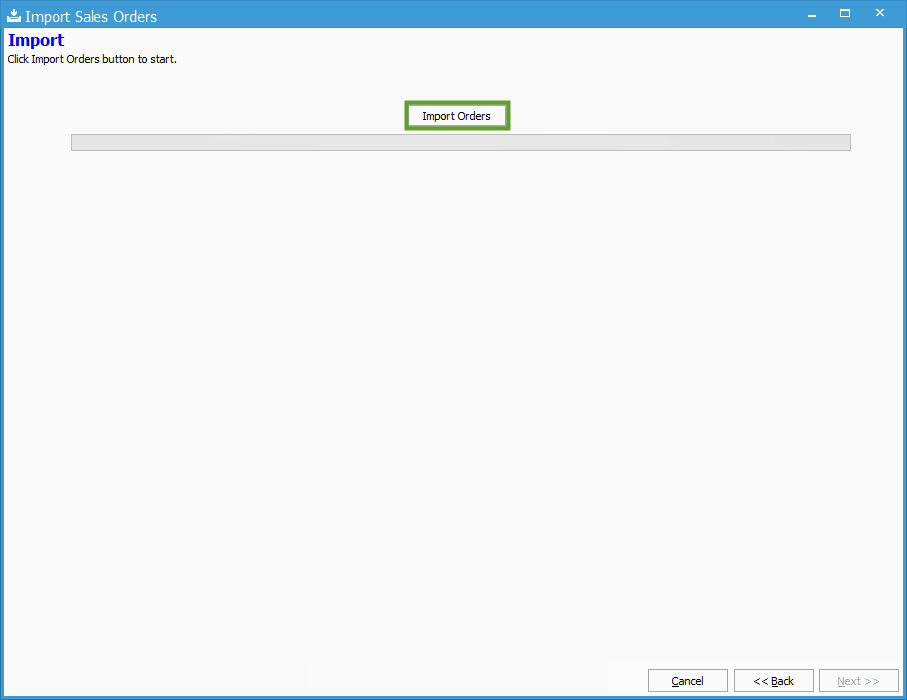 If no errors or warnings exist, the import will complete and the orders will be created in Acctivate. If an error is encountered, the import will not complete and the logs will specify the issue in the import so that they can be fixed in the Source File(s) or Mapping, then re-imported. If any Warnings are encountered with the import, the Notes will specify the warning, just like an error would, then the user is given the option to Cancel the import, resolve the issue then re-import, or to click Complete Import which will finish the import and create the order despite the warning.