If you or one of your users are unable to charge a credit card or just need to update who is allowed to process credit cards, you will need to take the following steps:
First, open up configuration manager. Navigate to user, then user information. Select the desired user you wish to edit and expand their list by clicking the + button.
From here open up Sales Orders or Order Processing (in earlier versions of Acctivate) and scroll down until you find "Process Credit Cards". Hit edit and make the changes.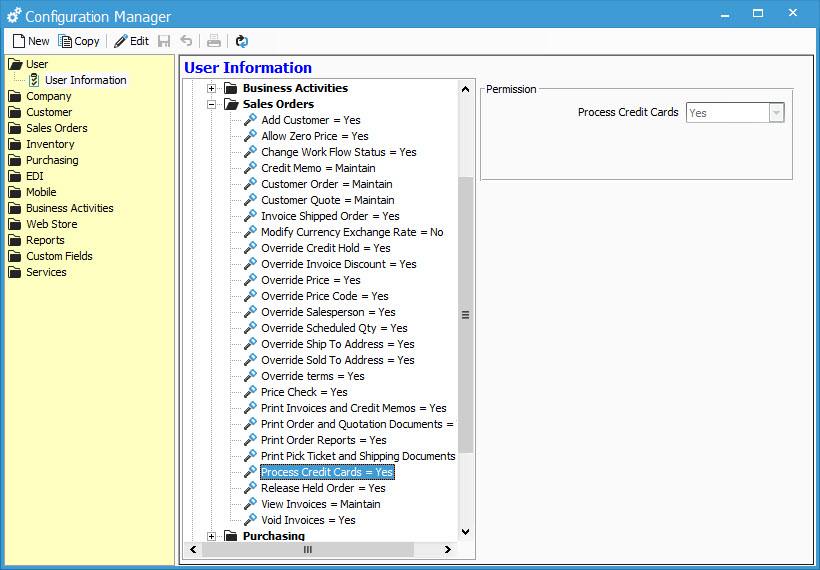 This option must be set to "Yes" in order for credit cards to be processed by third parties such as Authorize.net.