If you encounter the following error while performing the Workstation Installation of Acctivate, there are a few troubleshooting steps to take.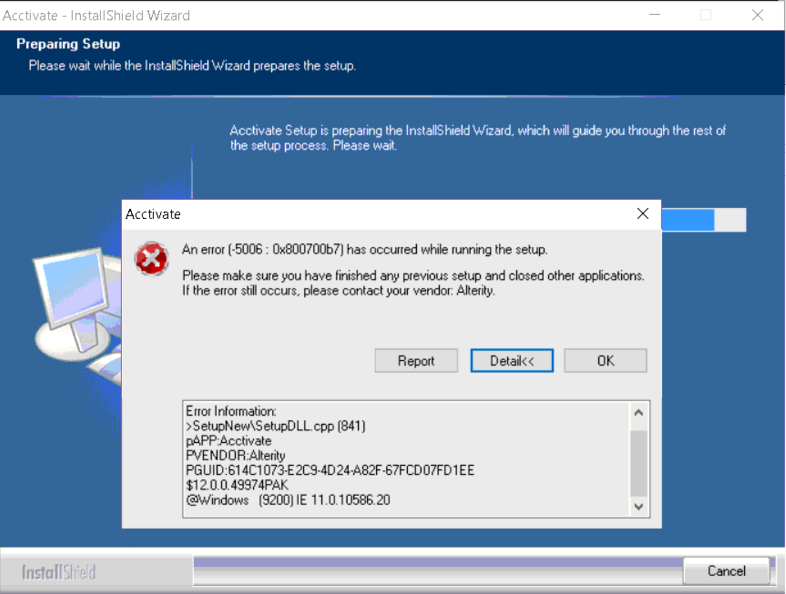 This error is sent by Microsoft when you are trying to run an installation for an application that is not recognized. You need to be logged into the workstation as a Local Administrator in order to make the necessary changes.
Turn off the User Account Control settings.

Open Control Panel by clicking Start and then Control Panel.
In the search box, type UAC.
Click 'Change User Account Control Settings'.
Then turn off the User Account Control settings by moving the slider to the 'Never Notify' position.
Click OK.

Restart the workstation.

In order for the changes that you just made to take affect, you need to restart the workstation.

Right click on the Acctivate Workstation installer and select 'Run as Administrator'.
That should allow the workstation to install Acctivate.
It's also possible that an antivirus software is blocking the installation. If the machine has Mcafee or Norton installed, see if disabling real time scanning will allow the installation to go through.
If you have any questions, please contact our Support Team.