At times, you may have a product that has become discontinued. Even though the item has become discontinued, you could have quantity on hand to sell, therefore you do not want to mark it inactive yet. Instead, you can indicate that the item is discontinued by checking the Discontinued checkbox on the Product Window.

Discontinuing an item will still allow you to see it in the product lookup window with other active items, however when you add the item to a sales order or purchase order, you will receive a pop-up which indicates the item has been discontinued.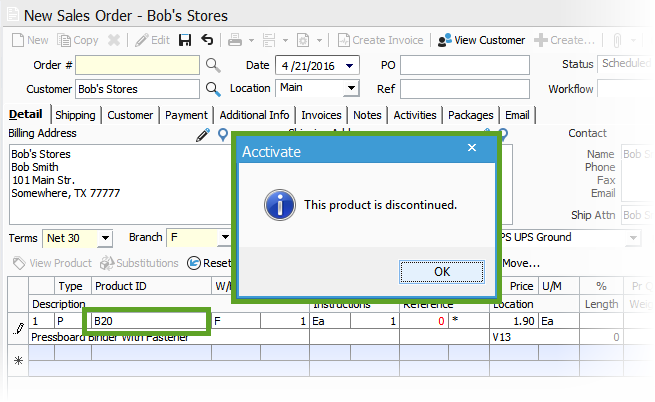 Once you have sold all the quantities on hand for this item, you may choose to make the product inactive which will then hide the product from the active product list in the product lookup window.