Acctivate 10.1 introduces a new user permission which limits a users ability to specifically add or change the Discount fields on a Sales Order.
The Override Discount permission can be changed to Yes or No in Configuration Manager > User > User Information > (select desired user) > Sales Orders then make the change in Edit Mode to/from Yes/No.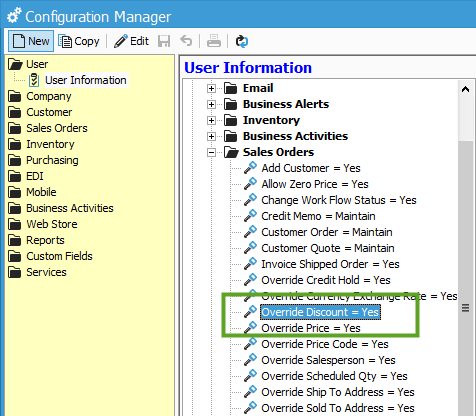 When set to No, a user will not be able to add or change the Discount fields for each line item, or the total discount field at the bottom of the Sales Order. Setting this option to Yes will allow a user to edit the values in these fields when in Edit Mode.