Lookup windows in Acctivate sort though all kinds of different data related to that lookup window. The more specific you are about the criteria set, the less data that the lookup window has to sort through, which means that the lookup will be faster. This article will go over the process of modifying criteria filters to help the lookup to run faster.
Let's start with the Customer lookup window. In the screenshot below, notice the search options at the bottom of the window. If Include Inactive is checked, the list is going to include inactive customers, which would make the list bigger and slower. The Type, Branch and Salesperson are all set to "All" meaning that customers related to all branches, of every type and associated with any salesperson will populate in this list. By making some of these criteria options more specific, the list generated will be smaller which will help the results to populate faster.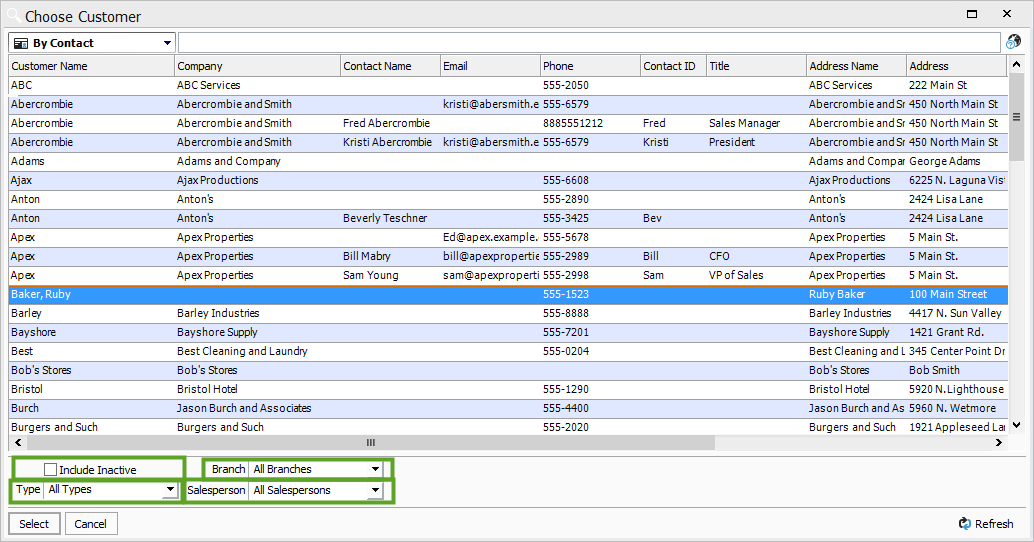 The sales order lookup is exactly the same concept. The more narrow the search, the fewer results, the faster the results will populate. On the sales order look up, you can select to Include orders with any Status, or you can specify the status to only show orders with a status of Completed or Scheduled, for example. You can also narrow the results to only show orders with a specific Workflow Status.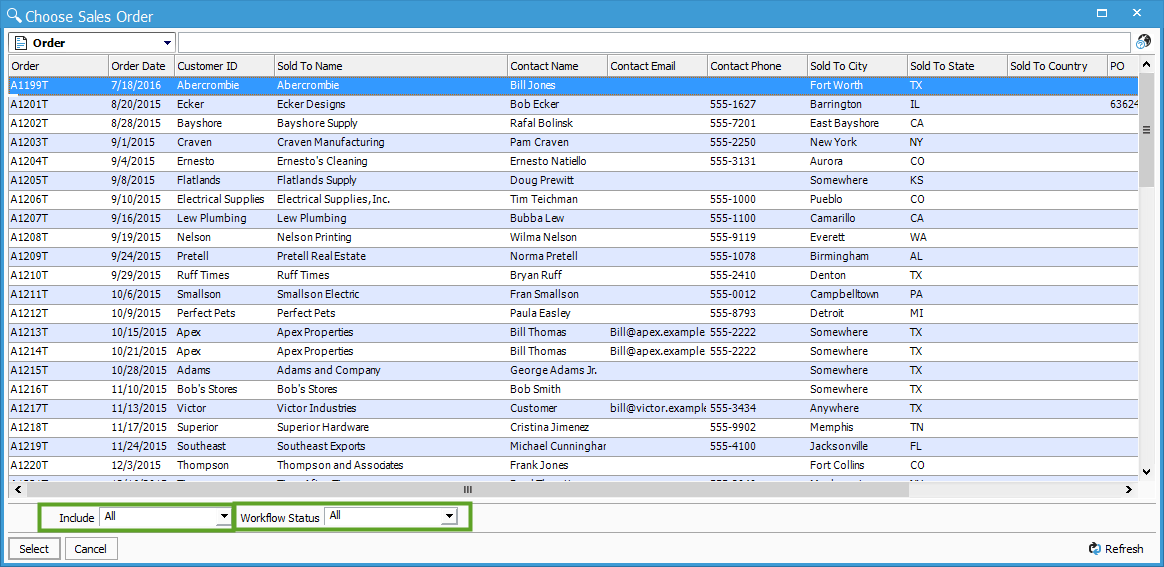 Next, let's look at the Product lookup. Here, you can select to Include Inactive products, to include products which are Available in all warehouses (or leave the Available in blank to include products which aren't associated with any warehouses) or to only show products associated with a particular warehouse. You can narrow results to only show products with a certain Item Type, Product Type or Product Class, or to only show products associated with a particular Vendor. By making these selections more specific you can help the Product Search to run much quicker.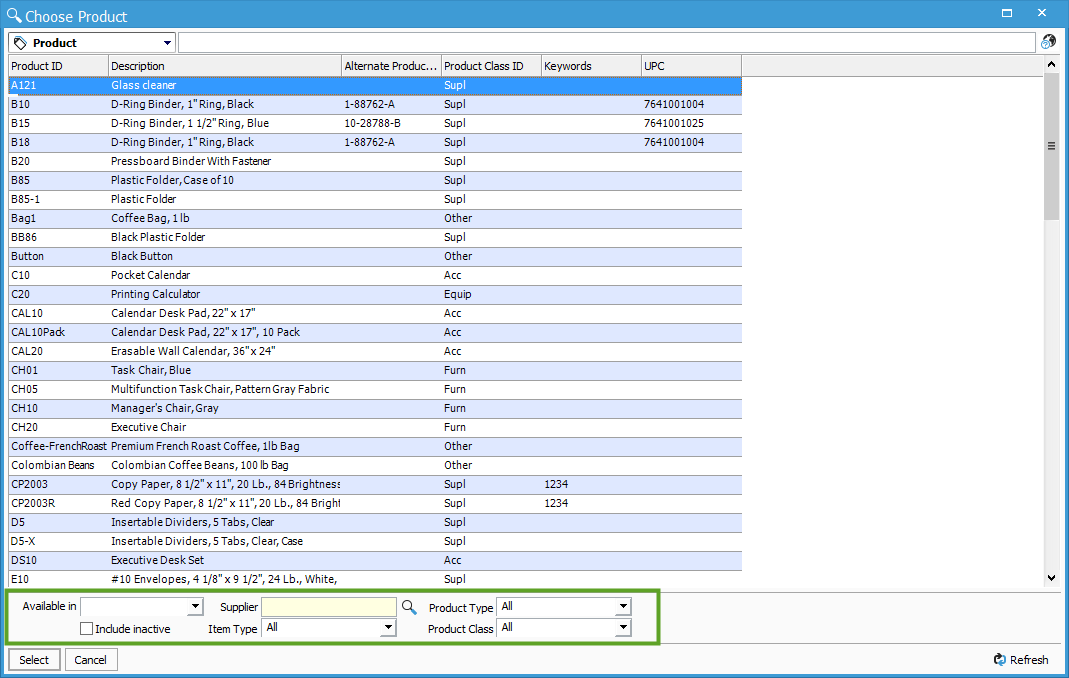 Most lookup windows in Acctivate have criteria options to make the results more specific. The more specific you can set the criteria, the fewer results the lookup window must sort through, the faster the look up window will perform.