In this article we will go over the process of creating a new warehouse in Acctivate. It is a fairly straight forward procedure.
Step 1: Open configuration manager and navigate to Inventory -> Warehouse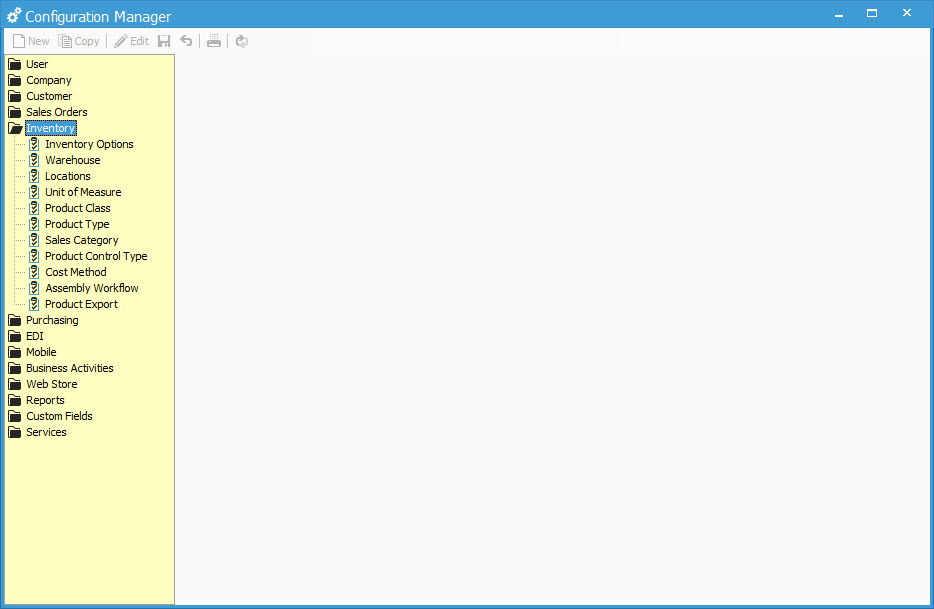 Step 2: Select Warehouse and then click the "New" Button at the top left corner
Step 3: Enter in the information about the warehouse. The top field is where you'll put your warehouse abbreviation. In our example, we have D for Dallas or T for Test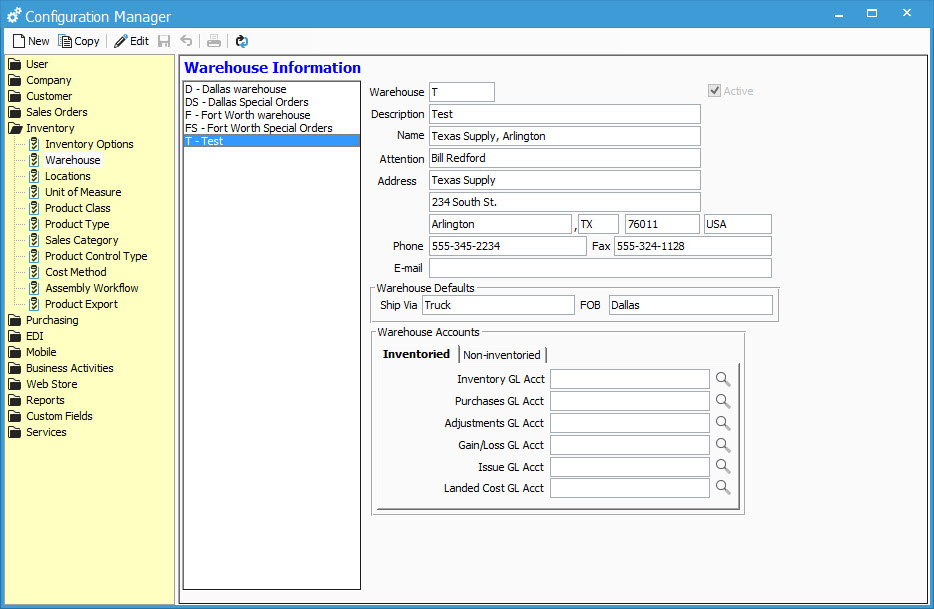 Step 4: Connect your warehouse accounts. Your account names may differ from the example here, but generally speaking this is how a typical warehouse is set up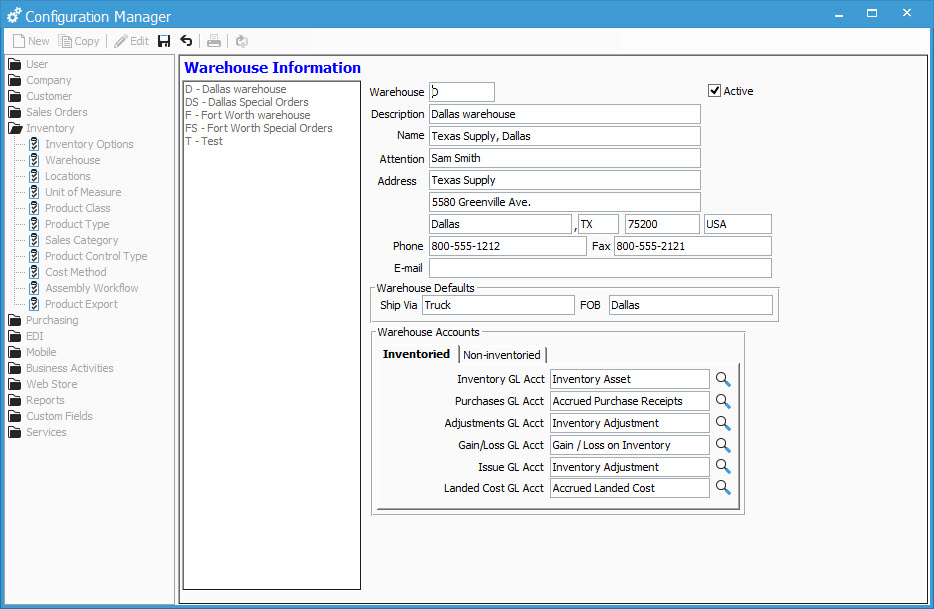 Step 5: Click save and you are done!