With the introduction of the Order Manager in Acctivate 10.2, we've included the ability to batch update the workflow statuses of your orders. This eliminates the need to make individual changes to orders and saves users valuable time. For more information on workflow statuses, check out this page.
To get started, first open up the Order Manager in Acctivate.

Once there, select the button from the bar that best fits which orders you'd like to update. If you'd like to narrow your search further for this time, you could make a Quick Filter. In this example, we'll just use the general "Scheduled" button to pull up all orders with a status of "Scheduled".
Next, we will check boxes next to the lines we want to update as a batch.

After that, we will click on "Action…" and go down to "Change Workflow Status". This will make the drop down window appear and we can select the desired workflow status. For this example, we'll change these to "Ready to pick".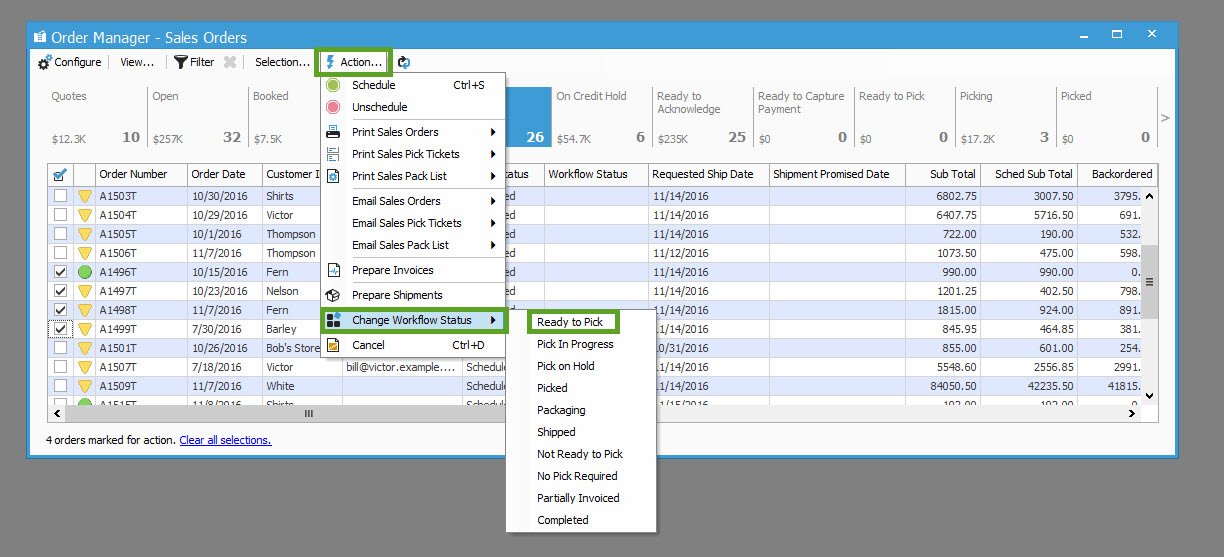 This will  then change the workflow status for these orders.

And that's how you can change the workflow statuses of orders in bulk using the Order Manager!