The Acctivate Order Manager allows the adding of additional filter groups to buttons, this may be necessary to filter by date.
Adding a new Filter Group to a button in Order Manager:
Click And
Select Add Group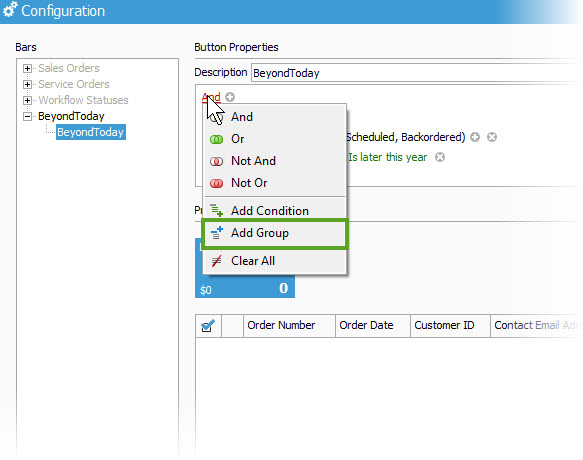 When the new group has been added you will click the group to select a 'Not Or' filter.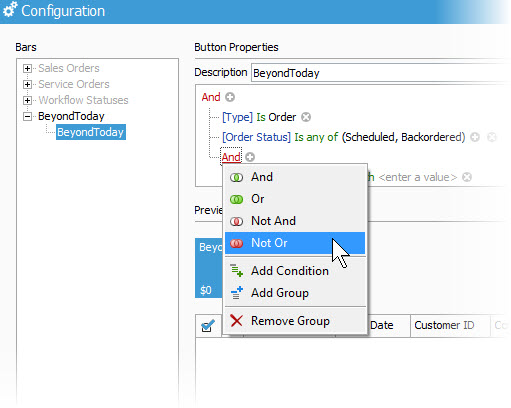 Continue to filter out the dates you do not want to see.
Click the 'Plus' sign to add date field
Set to 'Is Today'
Click the 'Plus' sign to add date field
Set to 'Is prior to today'