The default printer for Acctivate is based upon the default printer for windows. To review what printer is the current default, go to Control Panel > Hardware and Sound > Devices and Printers. The default printer is going to have the green checkmark beside it. If this should be changed, then right click the printer that should be the default and choose "Set As Default printer".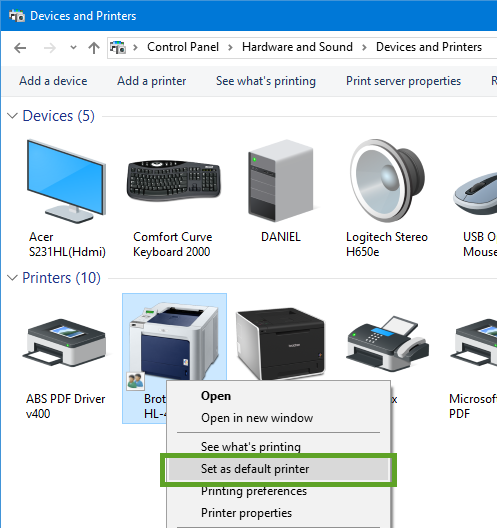 After choosing the default printer, this should take affect immediately and the user will not have to close Acctivate. The next document that will be printed will use the current default printer.
This setting will affect all reports in Acctivate, to set a specific printer to a specific report proceed to check out adding printer assignments.