In business when a customer submits a request to return an incorrect or damaged product, navigate to Sales > Credit Memo  to open the credit window.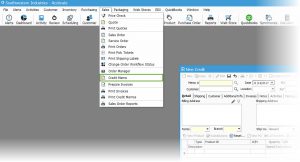 If the customer will return the unwanted item, it may be necessary to provide them with a Credit Proof.  A Proof is the document issued to the customer, with the details for the return.  You may also choose to Complete a Return Merchandise Authorization (RMA) using Business Activites.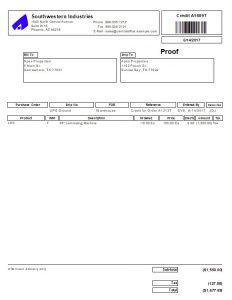 Once the product has been received and it is time to issue  the credit, navigate to Sales > Credit Memo and Create Credit.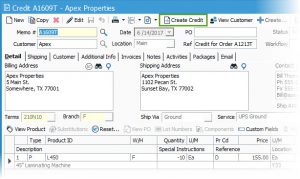 After the credit has been issued, a PDF copy of the Credit Memo can be printed or emailed from the Invoices tab.