The Report Catalog in Acctivate Configuration Manager allows a user to manage all the reports in the system.  A configuration option is the ability to set Document Types for any report.
Acctivate can use various document types to control which users can access that report and where a user can find the report in Acctivate to print out.
For more information on the locations of standard reports see our Acctivate Standard Report List article
For more information on setting user permissions see our Setting User Permissions article
Changing the document type for a report
1. Select File > Configuration Manager > Reports > Report Catalog
2. Click on Edit then select desired report.
3. Click on the drop-down list under Document Type and choose a location for the report.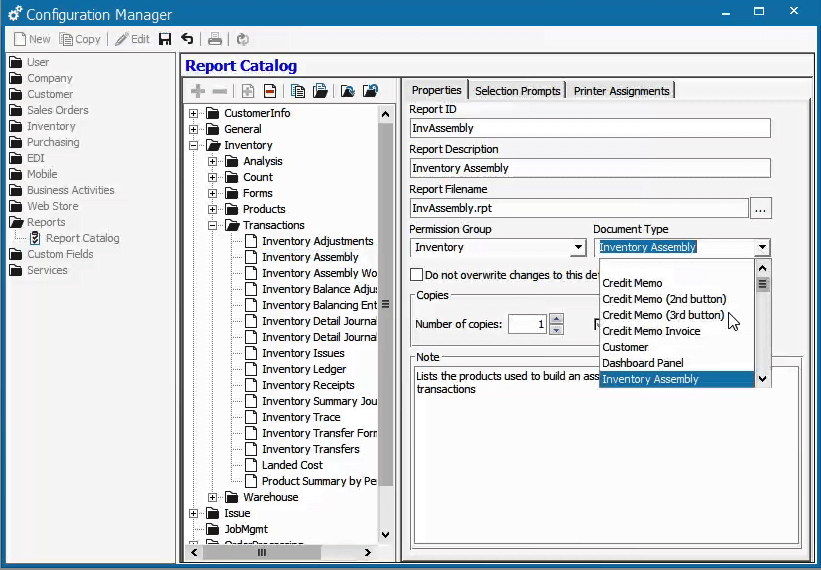 4. Click Save and close  the Configuration Manager.
5. Now check if the report is in the chosen location.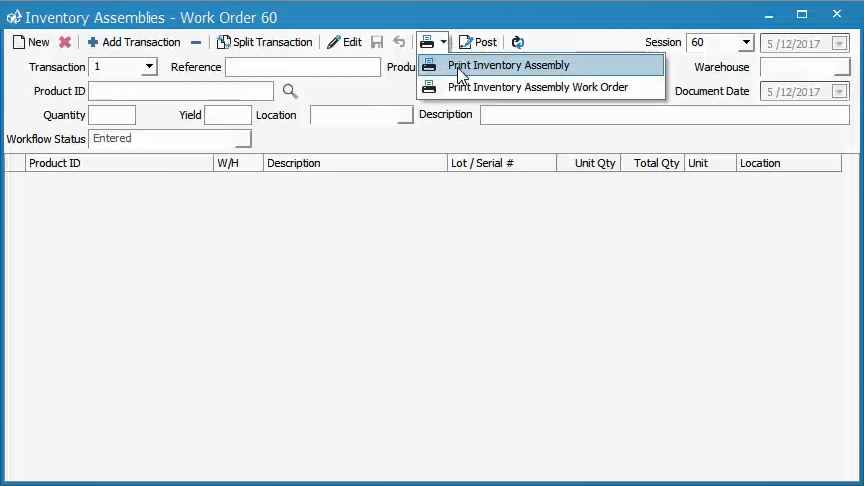 If you are unable to find your report and need further assistance with the issue contact Acctivate support