Upon updating to Acctivate 10.3 or later, users have the option to create assemblies from the Sales Order window. This can be helpful because it will link the assembly to the specific item on the sales order and can speed up workflow processes by removing the need to reference disconnected assemblies. Additionally, once the assembly has been created from a sales order, the assembly lines previously marked as back ordered will become scheduled and ready for invoicing.
To create and post assemblies from the sales order window, take the following steps:
1. Create or open an existing order with an assembly product on it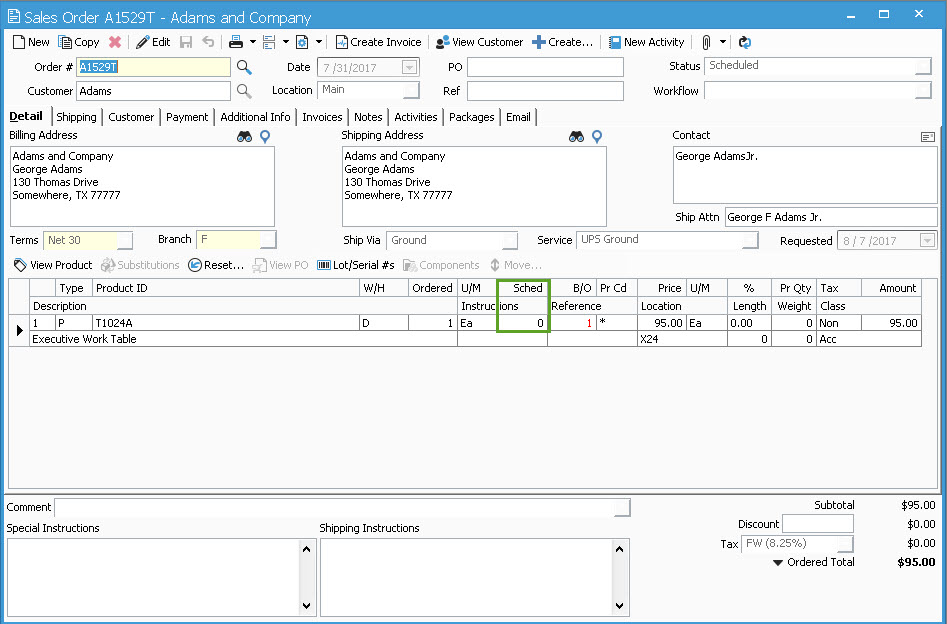 In our example here, TJ024A is an assembly product. However, if we check the warehouse availability for the "D" warehouse, we can see that there is presently no quantity available to meet this order.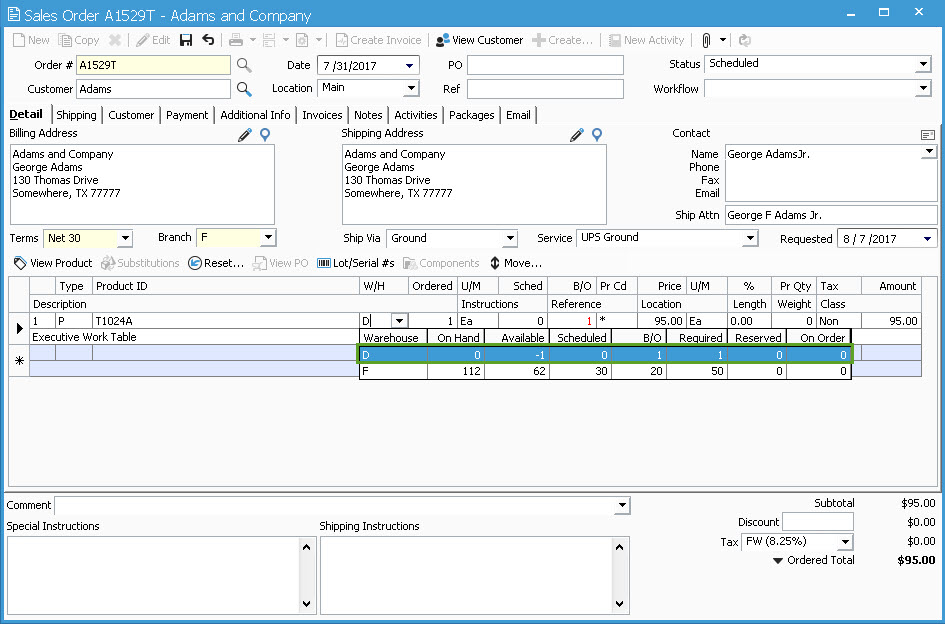 2. So now we need to create an assembly to meet the demand on this order. Click the "Create +" icon (only available when not in edit mode) and select "Assembly Session" from the list.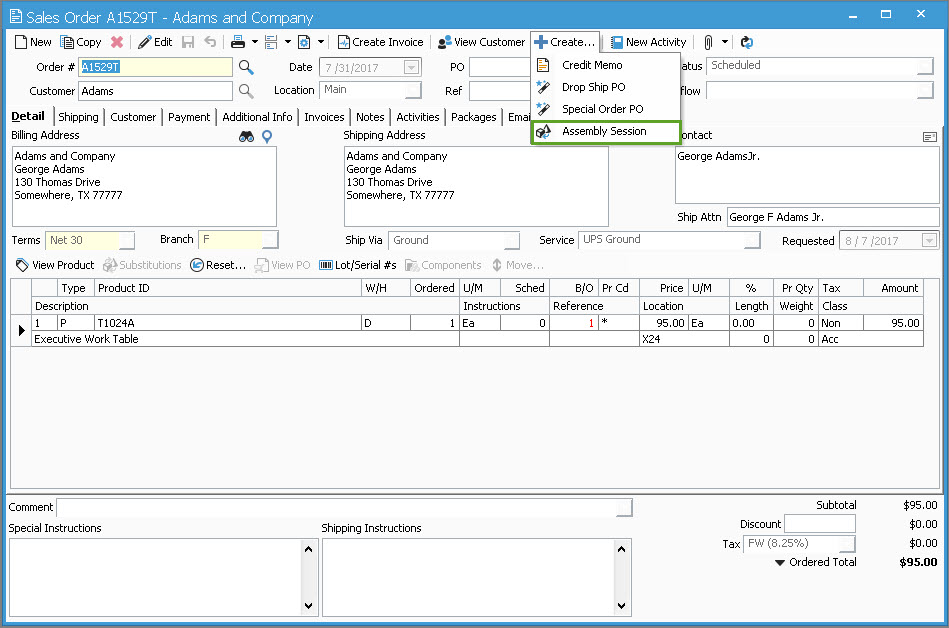 3. After selecting to create the assembly session, the normal Inventory Assembly window will open. It will automatically reflect the required components and number of components needed to complete the assembly. Also, the proper warehouse will reflect the warehouse on the line for the assembly item on the order. If you need to make changes to the assembly or select lots/serial numbers, you can of course do so at this time.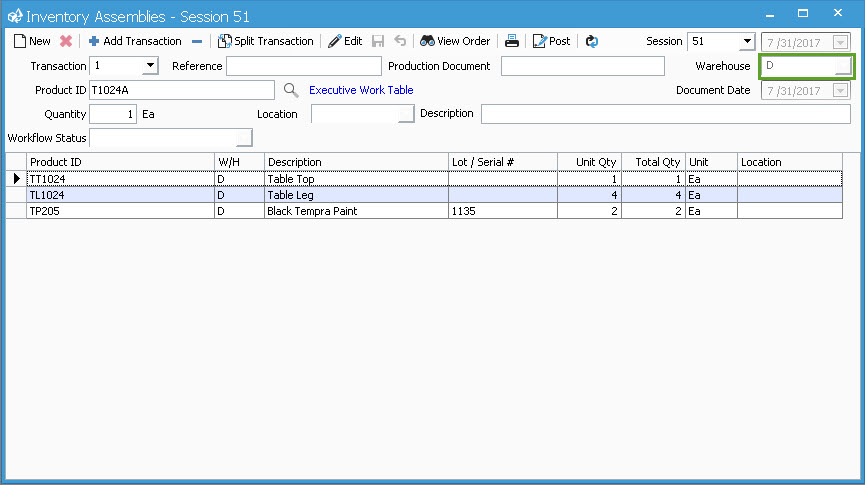 4. Once finished with adjustments to the assembly, go ahead and post it. After doing so, the order will show that the assembly has been applied to the assembly line item. Additionally, if the line item was previously back ordered, it will now show as scheduled.