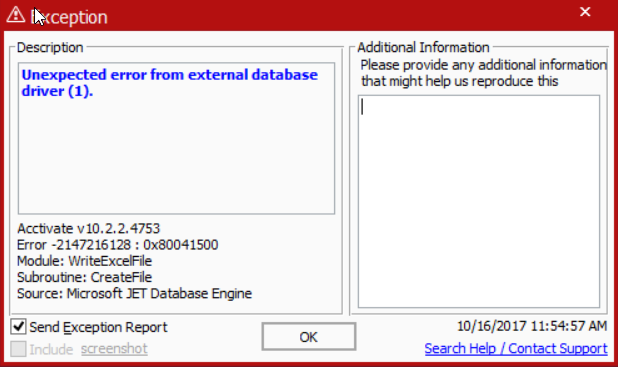 Starting 10/10/2017, users may experience an error "Unexpected error from external database driver (1)" when importing data into Acctivate. This is caused by a Microsoft security update release that inadvertently affects the JET provider (see this article from Microsoft).
The only workaround which has been identified is to uninstall that update from any computer which is used to import data.
With that said, Acctivate developers have found a way around the JET Database Engine for imports. This new feature is included in Acctivate version 10.3. Updating to Acctivate version 10.3 will allow users to import data WITHOUT uninstalling the Microsoft security update.