After installing the server installation for StarShip, you will need to configure the given interface files to connect with your Acctivate company.
Download the StarShipFiles prior to proceeding.
1. Open the SQL Interface Builder.
2. Click on File > Open, Choose Acctivate_Packages&Orders_withxml.sqlfsixml. Once the file is chosen, you have the option on the first tab to label the interface name, notes etc. You can leave these with just "Acctivate Database"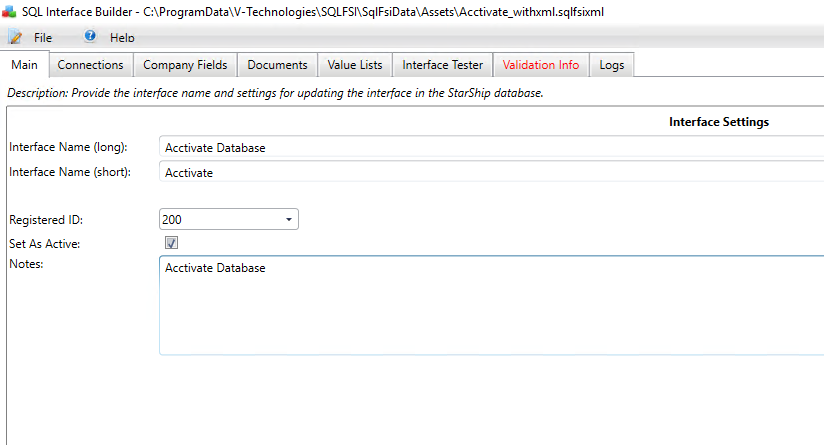 3. Click on the Connections Tab, For ID and description you can put Acctivate. At the bottom click on Add.
4. Enter in the company name, connection ID = Acctivate, description = Acctivate, then click on CREATE CONNECTION. Ensure the Data source is SQL Server and the data provider is ".Net Framework Data Provider for SQL Server"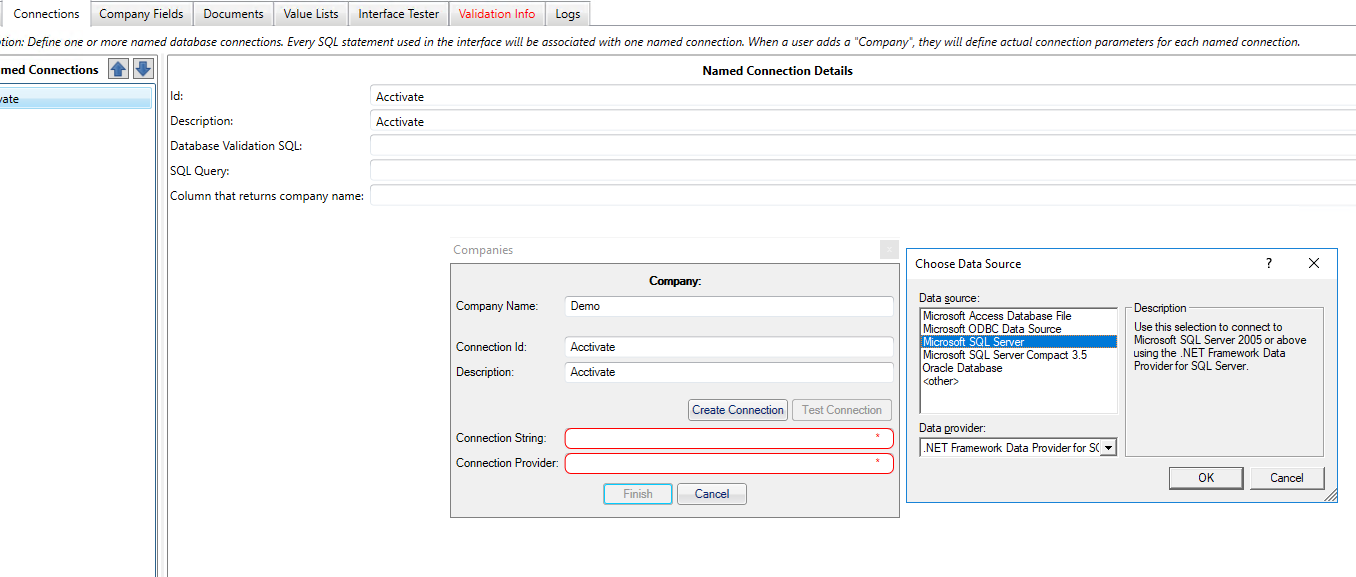 5. Choose Microsoft SQL Server and fill in the fields, Server Name: SERVERNAME\ACCTIVATE, use SQL Server Authenication, Connect to database > choose your Acctivate company, click Test Connection and OKAY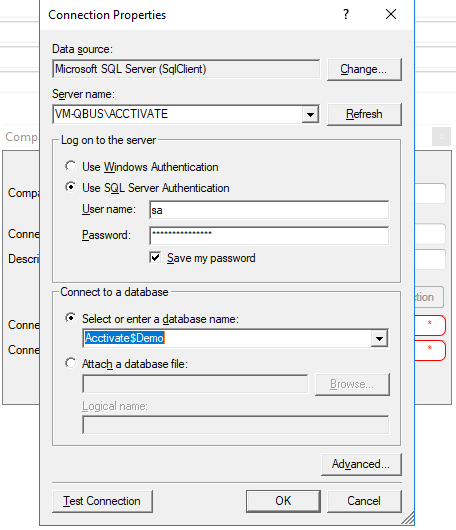 6. click FINISH
7. Go to File > Save and overwrite the file
8. Next you will need to configure the StarShip server manager to actually use our new Interface. Go to Start > StarShip Server
9. Databases at the top > Manage SQL Interfaces > Choose Import > then choose the our interface file we configured above.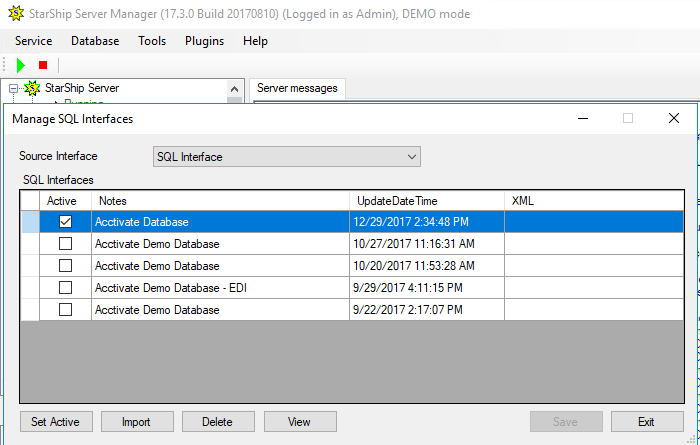 10. Click SAVE and close the window
11. Start the StarShip Client application
12. Go To Setup > Source Interface > Use Source > SQl Interface (make sure it's checked)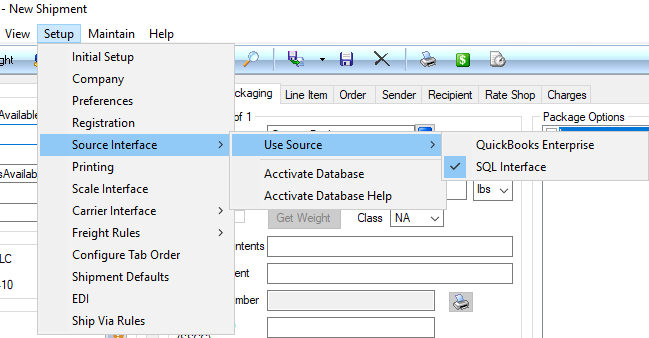 13. click on Setup > Source Interface > Acctivate Database (might be labeled differently depending if you changed the connection string name on step 3).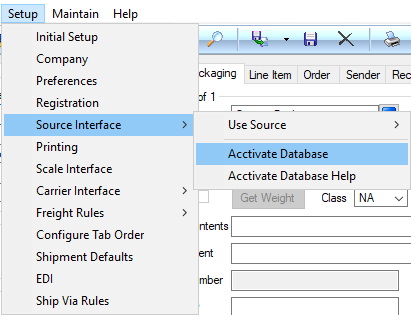 14. click on My Companies > Add Company > same steps as step 5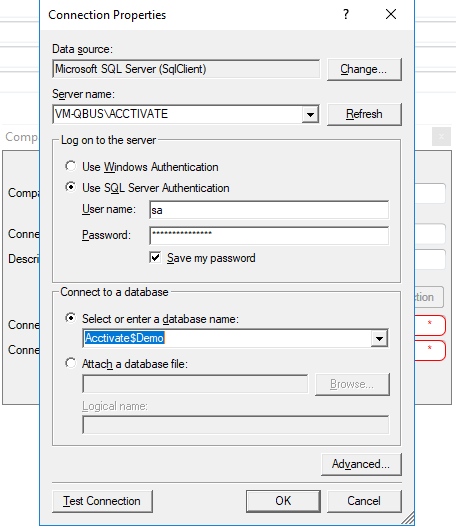 15. Click OK
16. Then you should be able to browse orders using the look up hourglass on the top left.
Add Carriers and Carrier service conversions or changing the mapping from Acctivate to StarShip.
1. Go to Setup > your interface name (We'll choose Acctivate database).
2. Click Customize Interface then choose "Acctivate Shipments" if you are using EDI otherwise, choose "OrdersAvailableToShip"
3. The Customize Interface window will appear, click on Shipment > Carrier information > then click "click here to update Value Translations"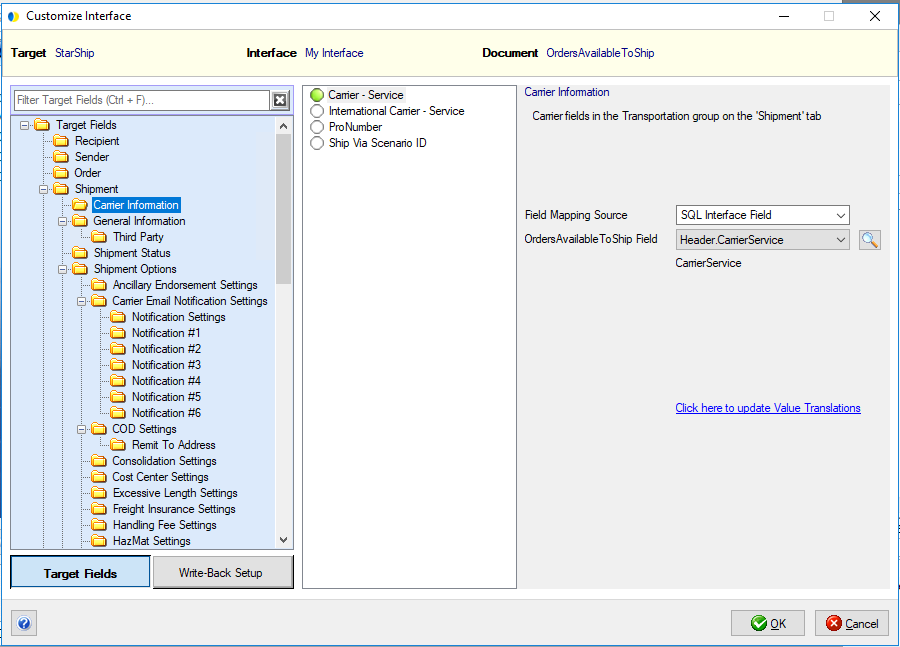 Changing the mapping from StarShip to Acctivate
1. Open StarShip SQL Interface Builder
2. File > Open then choose your interface file
3. click on Documents > Write Back Tab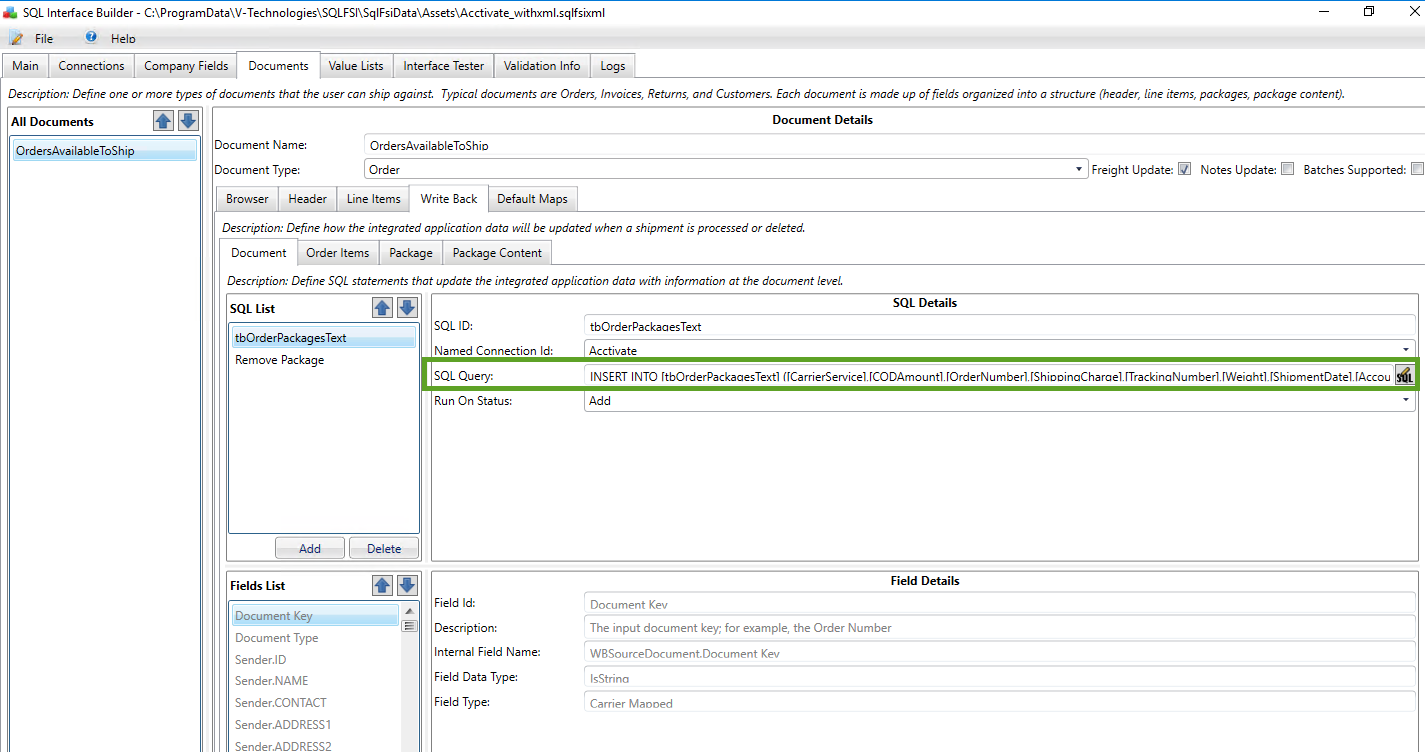 The SQL Query field under SQL Details will be the SQL that's ran in order to push data from StarShip to Acctivate.