When setting up your printers for your mobile devices, you may encounter the following error: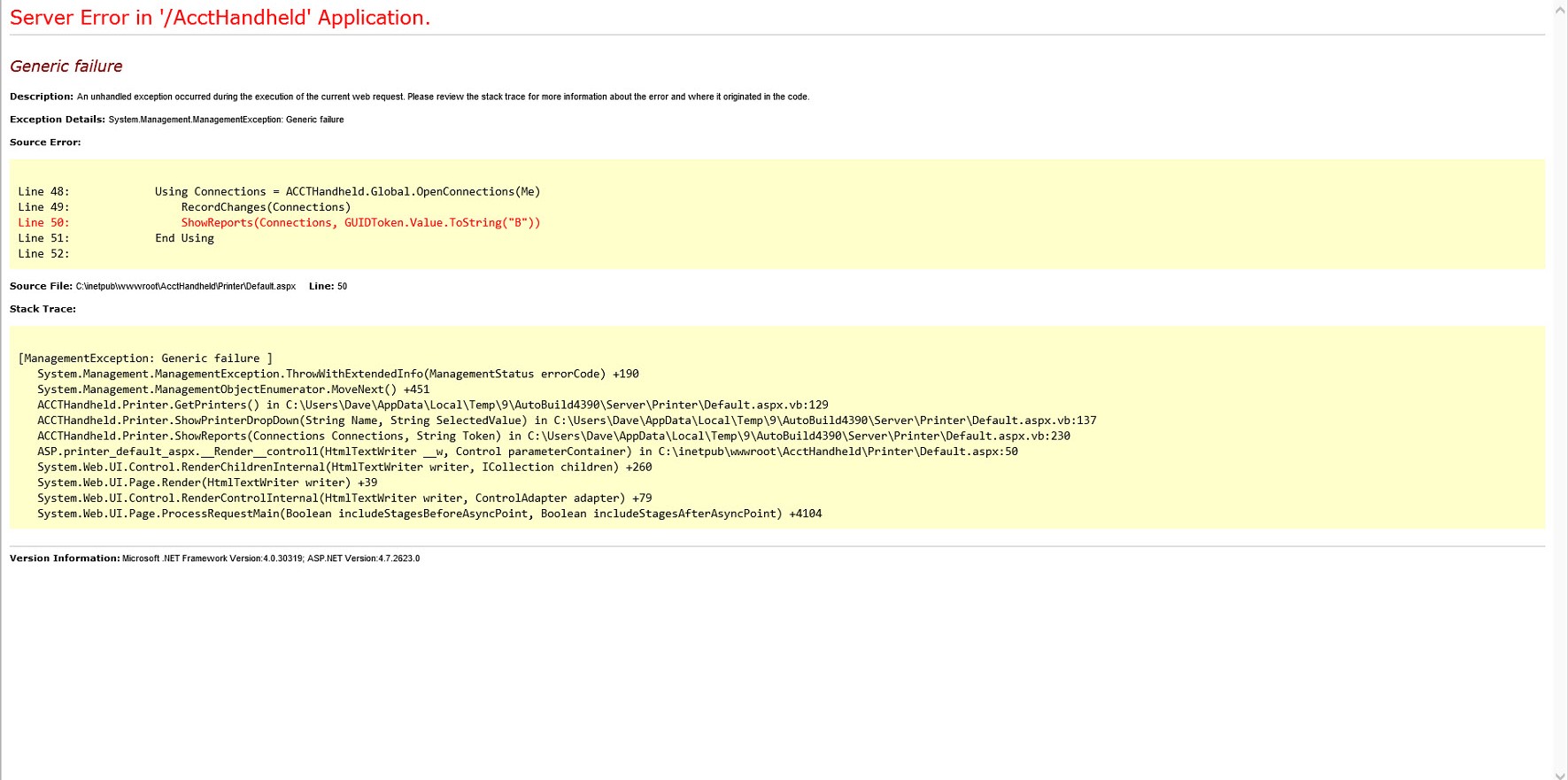 This Generic Failure isn't very self explanatory, but thankfully the fix is pretty simple. To fix this, take the following steps:
Open the control panel
Select "System and Security"
Select "Administrative Tools"
Select "Services"
Once in services, look for these two services:
Print Spooler
Windows Management Instrumentation
Enable and start both services. To do this, right click the service, open the properties, and set the start up type to "automatic". Then click "Start". Now refresh the web page.  You should see the Acctivate Handheld page now rather than the error page.
If that doesn't fix the problem, please contact Acctivate Support.