An Inventory Balance Adjustment is somewhat different than the Inventory Adjustment transaction in that you are setting the value of the product to what you want the Value to be as of the end of the transaction date.
By default, when entering in a product on the Inventory Balance Adjustment window, the current quantity and value of the product (and the warehouse in which you entered on the Header of the window) will be populated.
If you currently have a quantity of one on hand with a value of $50, you should see something like this: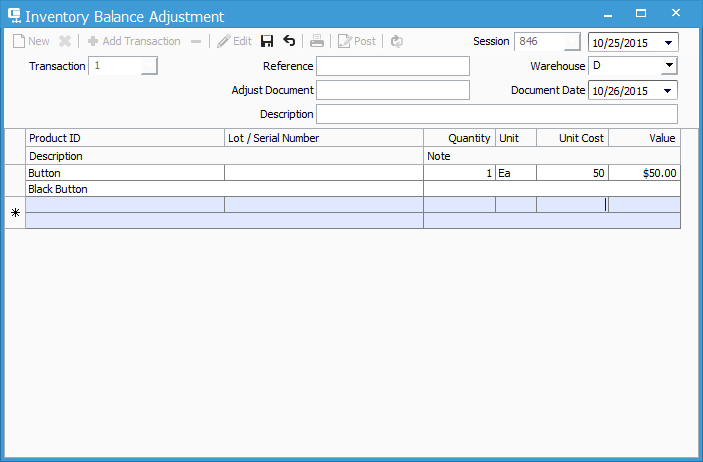 If you are trying to set the value to be $20, then you should enter in a value of $20 and then tab out of the field: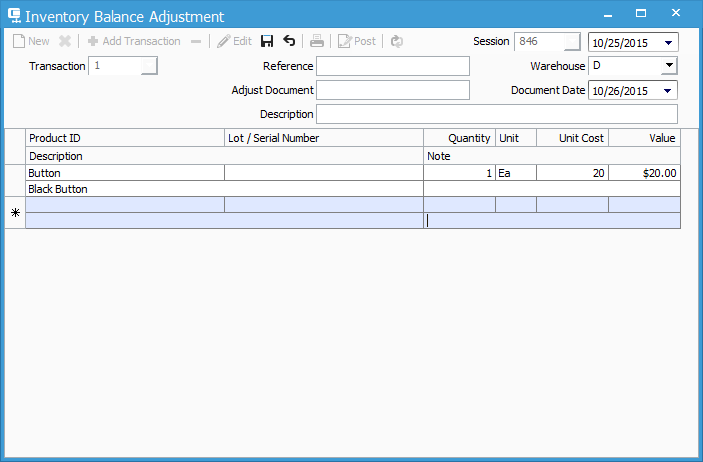 Notice the message you receive when you post a Balance Adjustment. If other Transactions are posted on or before the Transaction Date, the Balance Adjustment transaction will be updated to reflect the set quantity and value of the Balance Adjustment.
We recommend you review help article, which details how a Balance Adjustment transaction is calculated.