Acctivate 7.2 introduced the ability to display the Thumbnail image from a Crystal Report. The thumbnail image appears when selecting a report within Acctivate.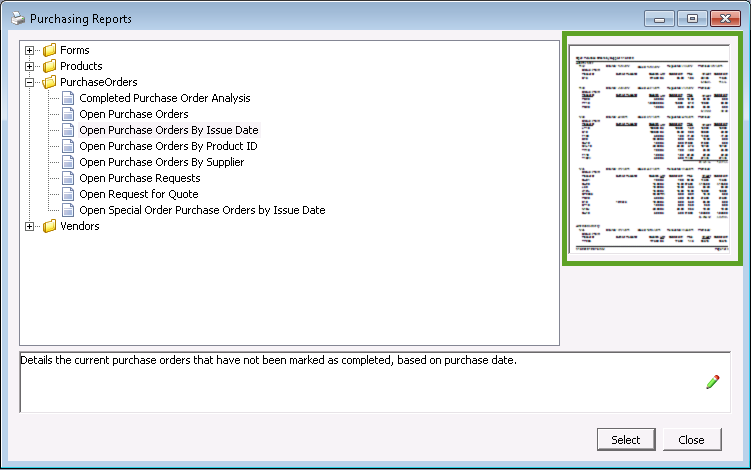 The standard Acctivate reports have been updated to include thumbnails, but you may need to update any customized Crystal Reports.
The following instructions are based on Crystal Reports 2008, but the process is similar for older versions of Crystal Reports.
You must be on a computer with the Crystal Reports software installed.
Locate the Crystal Report file(.RPT) in the ..\ACCTivate\Reports\Custom folder on your server.

NOTE: You can find the report file name in the Report Catalog section of Configuration Management.

Double-click the report file to open it in Crystal Reports
Click Summary Info from the File menu
Check Save Preview Picture and click OK
Click Print Preview on the toolbar or press F5 to load data in the report

You will be prompted to connect to your Acctivate database
The Server, User ID and Database should be cached in the report
Enter the SQL Server password and click Finish to load the report

Click Save on the toolbar to save the report file, with the thumbnail / preview picture
Select the report in Acctivate to confirm the thumbnail appears properly