The Split Assembly function in Acctivate, allows you to post  partial assemblies, while keeping the remaining quantity in progress.  Using this feature is quick and easy. There is a button located at the top of the Inventory Assembly window labeled "Split Transaction".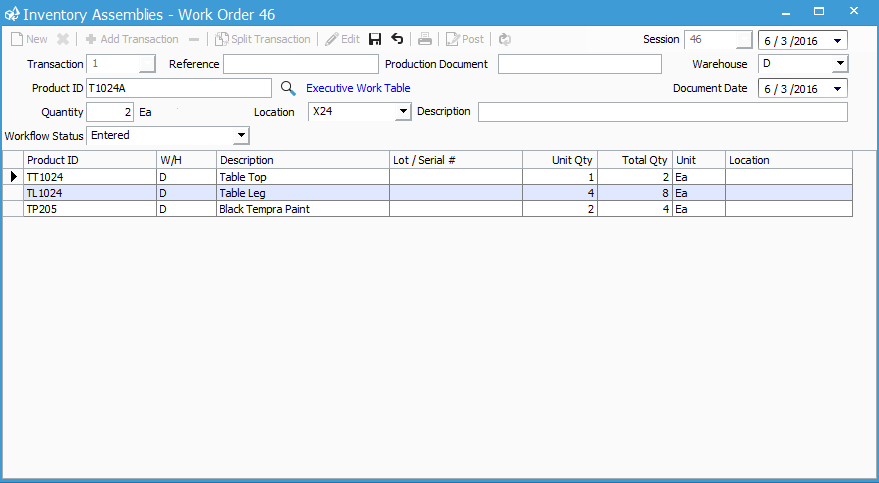 Once this button is selected, a prompt will appear for the completed quantity to be posted.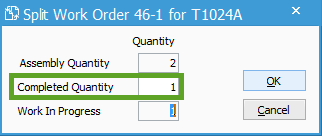 A new session is then created with the work in progress quantity now located in a new Inventory Assembly window, for completion when ready.  The work in progress quantity will be adjusted from the completed assembly to reflect the remaining quantity to be manufactured.