You will need to configure the Landed Cost GL Offset Account before you can use the Landed Cost function in Acctivate.
The Landed Cost GL account is set for each Warehouse in Configuration Management.  It is typically set to "Accrued Landed Cost", an Other Current Liabilities account.  Refer to our Inventory Accounting Entries article for examples of journal entries.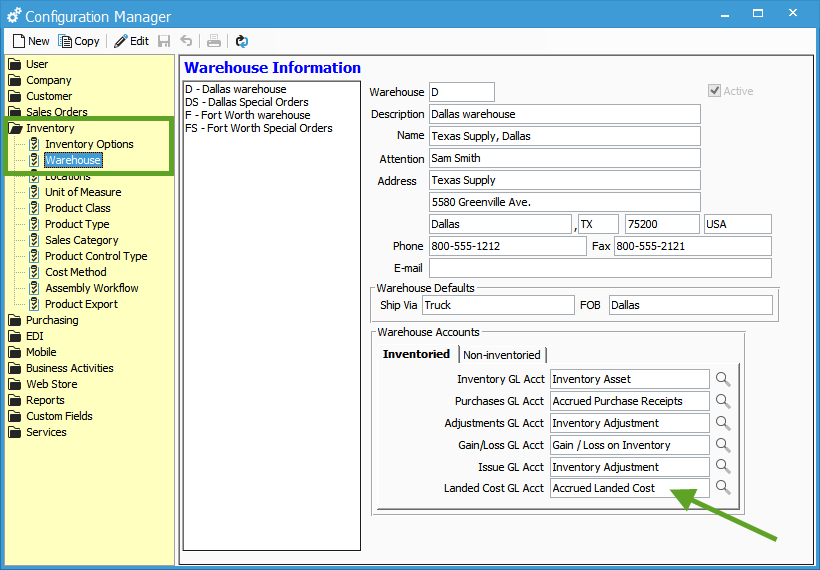 You may need to add this new account to the Chart of Accounts in your General Ledger if it doesn't exist.  We recommend that you create the account as an "Other Current Liability" account, then proceed as shown above.
You will also need to enable the option Allow added cost transactions by navigating to the Inventory Options section in the Configuration Manager.